Don't Suffer with Foot Problems
Mission Viejo Podiatrist - Dr J. McCann Specializes In Bunion Surgery, Plantar Fasciitis, Heel Pain, Hammer Toes, Ingrown Toe Nails And All Foot Problems.
We are remaining open to the care and treatment of our patients that have any foot or ankle needs or emergencies. We are taking extra precautions with our our office, staff and patient treatments.
Dr J. McCann – Foot & Ankle Specialist
Dr J. McCann is dedicated to getting to the root of your foot or ankle problem.
We are a full service office that can handle anything from fungal nails to foot surgery. Having chronic foot and ankle pain can greatly affect the quality of your life, and we understand that. We are committed to making our practice and care convenient and accessible.
We accept most insurance plans and welcome new patients!
Take The First Step Towards Fantastic Feet! (949) 364-5180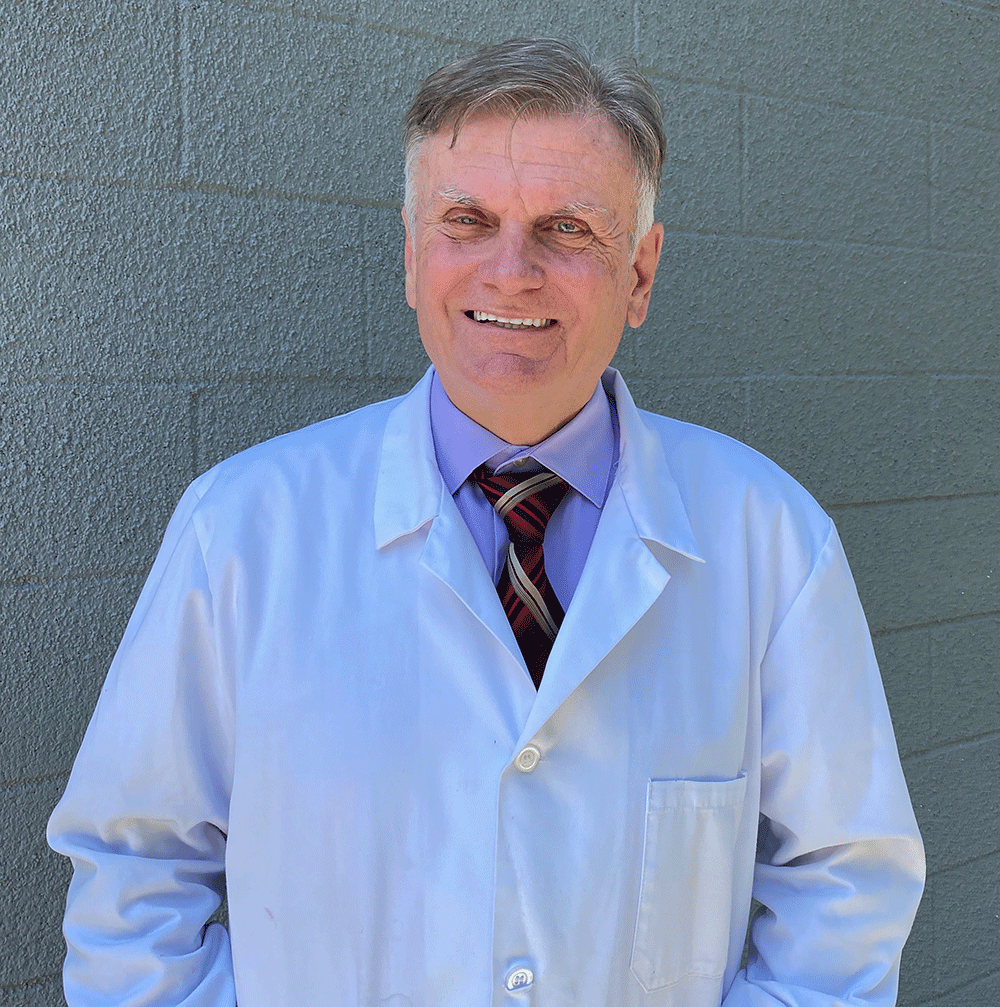 Dr. Jan E. McCann received his undergraduate degree from California State University, Northridge. His medical training from the California College of Podiatric Medicine, and his surgical training at the Southern California Podiatric Medical Center.
• Certified Member of American Board of Podiatric Surgery
• Board Certified in Foot and Ankle Surgery
Common Foot Problems We Treat
What Our Patients Are Saying
"I had a serious problem with plantar fasciitis for years. I tried physical therapy, orthotics, shots and stretching. Nothing helped. I was finally told by Dr. McCann that surgery was my best option. Within one month it was done and I was completely healed. No more pain whatsoever and the healing process was faster than I had hoped for. Thank you, Dr. McCann!"

Shannon H.
"I was so impressed with Dr. Jan McCann. My neighbor had referred me as she was raving about an ingrown toenail that he had fixed. I was trying to grow mine out and by now in excruciating pain. He gently explained the issue to me ("can't blame the Vietnamese nail salons, it was genetic," he said) and that it would grow back if not addressed. He quickly took care of the procedure in the office, sharing with me step by step and his kindness and gentle "bedside manner" was so appreciated. He also had a perfect sense of humor that helped difuse what was minor surgery that he did on the spot. His staff was very kind and efficient, getting me in so quickly and I'm now referring my husband to him and anyone else with foot issues. The toe doesn't even hurt after 2 days and his detailed instruction has told me what to expect every step in my recovery. Thank you, Dr. Jan, you're my go-to Foot man!"

Tanya W.
"Dr McCann took care of an in-grown toenail for me two weeks ago. He is very professional, handles foot problems with ease through years of experience and brings a calming, peaceful presence to any procedure. I highly recommend him for anyone needing an exceptional Podiatrist."

Tricia M.
"Hats off to dr. McCann. Very good service. Loved his hospitality and how easy he made things. Cured my plantar fasciitis that flared up by making orthotics to wear with everything and knew exactly what my treatment plan would be. Definitely the most stress free process for any doctor I have been to."

Shelby Y.
"Went to see dr McCann for the first time last Friday and i can't rave enough about him! I had a dr that left me scarred (literally and mentally) after going under for a minor foot surgery that left me in pain everyday since!! It took years for me to go get it looked at since i had already had such a traumatic experience. Had i met dr McCann sooner, i would have already had my issues addressed! You can tell he is so knowledgeable through experience and was able to help me SAME DAY!!! I'm so beyond happy i found him and that he was able to help me, thank you!"

Gabrielle P.
"Once again, a perfect visit with nothing but successful treatment. I have been going to the doctor for years and I am always happy."

Sandy B.
"Did planter Facititis surgery and get my lifts (orthopedic shoe inserts) yearly and it is quickly and easy. Wait is very short at the MV location."

Don M.
"Great foot Dr. super nice. He has offices in Laguna Hills and Mission Viejo so convenient too."

Monica H.
"My elderly mother's podiatrist retired, and the young man who took his place was rough and was not at all about patient "care." Her GP strongly recommended Dr. McCann. We were pleasantly surprised how quickly she was able to get an appointment for her foot care in Mission Viejo. His office staff was pleasant and our wait was minimal. Dr. McCann was caring, efficient and very friendly. He made my 90 y/o mother feel like a person, not dismissive. We were thrilled! My mom has diabetes so her foot care is important. She kept remarking how good her feet felt. She went on her morning walk the next day, joyfully! My mother and I are so glad we found Dr. McCann and his wonderful, caring staff!"

Laura G.
"My podiatrist retired and I was able to get in right away to see doctor M. Within 24 hrs of his guidance I was on my way to a quick recovery. Friendly staff too. Highly recommend."

Lori L.
26800 Crown Valley Parkway Ste 485
Mission Viejo, CA 92692
Phone: (949) 364-5180